I'm very excited to be introducing you to a blogging friend, Jen Reyneri. Today, Jen and I are having a "blog-swap!" Come visit my post, 7 Things Boys Love to Learn over on her blog when you've read her post below.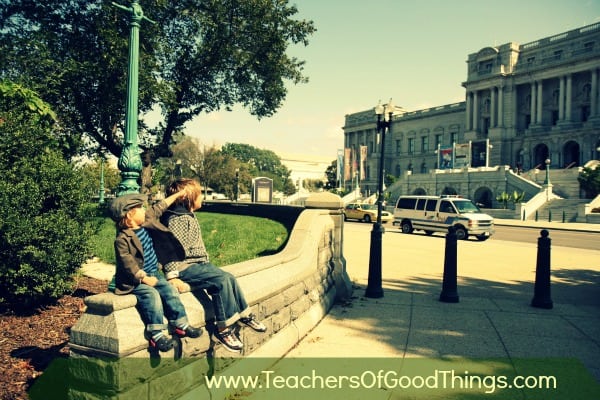 In our five years of homeschooling, we have had more opportunities for learning when we have been on the road than any other times. Some of our travels have taken us around the globe, from Paris to Italy, Mexico, Costa Rica and more- but most of the times, our bags are frequently packed for a few days away, often on the road with daddy for business. Each time, we find ourselves growing closer together, and having to learn to navigate much more than a map.
Here are a few blessings from road tripping with your family.
Road tripping helps everyone see things from a different perspective.
Being on the road opens up conversation and opportunity outside of your routine. Let's face it; homeschooling is a great blessing, yet we can get stuck in our everyday routines. Being on the road- even for a couple hours- opens our eyes and hearts to experience on different level, to see from a new perspective and offers opportunity to bring excitement home. We have to get creative- and encourage our children to do the same- in order to pass the time and ward off the "are we there yet" syndrome. We all know "eye spy" but we have invented a few favorite road trip games: Guess the vegetable (like twenty questions but with fruits and vegetables) and What would you do? Our ten-year-old son especially thinks it's cool to ask us "For one hundred dollars, would you mix up all the condiments in the fridge and eat them?" You get the drift.
Road tripping with your homeschool family will instill patience, flexibility and teamwork.
For certain, there is no greater (and quicker) way that our family has become able to cooperate and compromise than when on the road. Situations, environments, rest stops, meals and customer service are all different than when we are home. We have to leave our comfort zone behind, and really function together as a team.
Learning to navigate happens on a road trip.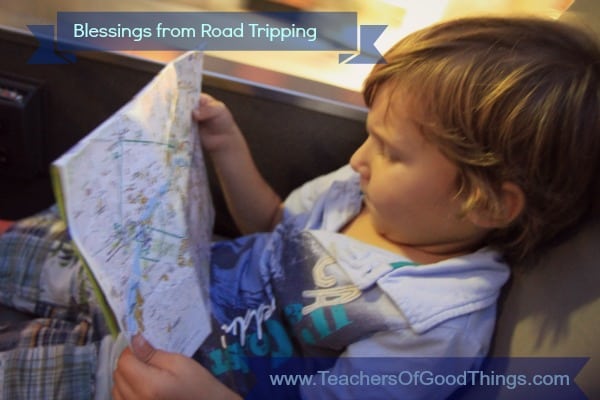 These days, nearly everyone has a smart phone with a GPS. We don't need to lift a finger to find our way; we just speak it to our handheld devices. Homeschoolers- we have the cure! Road trip and train future navigators! Grab some maps from your local AAA office or online bookseller, even ask on Freecycle, and plot your routes. In this life of never-ending choices, roads, and connecting web pages, navigating is a skill of utmost importance, and using your family road trip as a metaphor is priceless learning material. You will find yourself referring to your road trip throughout your year- and beyond!
I hope these simple analogies will get you to dust off your overnight bags, check the unexpected last minute and off-season travel deals available from places like Groupon and Living Social (or unpack the tents!) and set out on an adventure that will be sure to bless your learning, in whatever style you school.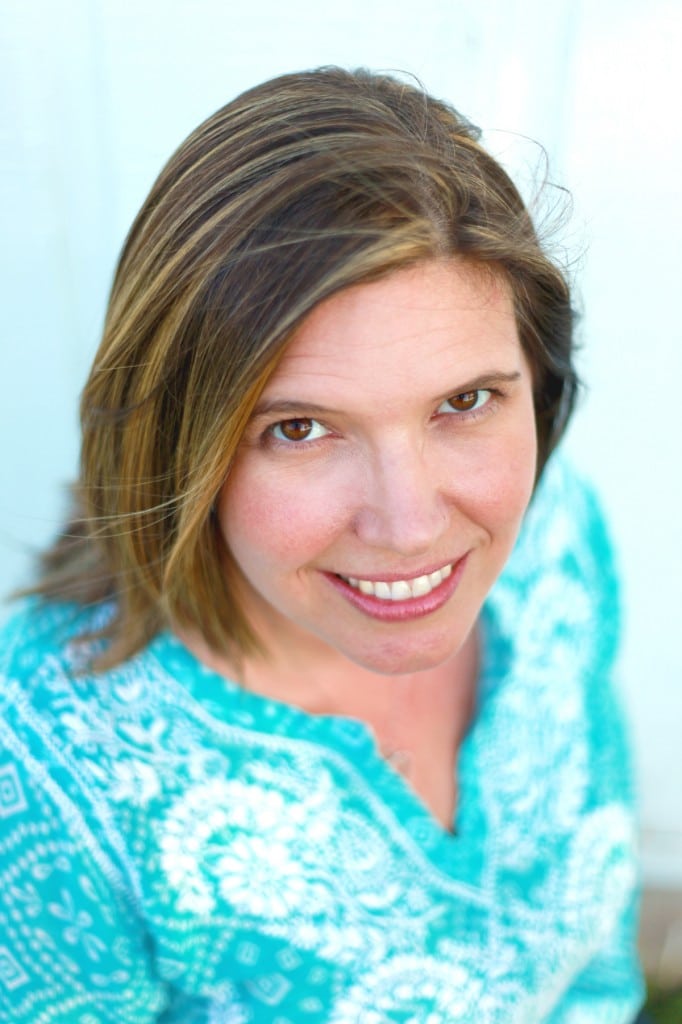 Jen Reyneri is one of those creative soul mamas who just inspire the holy heck out of you. Her postcards are her platform. Jen is always "on the move" – with her work, her kids, her husband, and her faith. It is Jen's passion to inspire families to GO into all the world! She and her knight- in- shining- suitcase armor homeschool their two sons by teaching what really matters- building: bridges, a family chasing the Lord, future leaders, eternal relationships, and Legos. Jen is an industry strategist, author, artist, poet, and founder of www.WordTraveling.com
Follow Jen on Facebook, Pinterest, and Twitter
After you have connected with Jen on the social media of your choice, hop on over to her blog to read my post, 7 Things Boys Love to Learn.